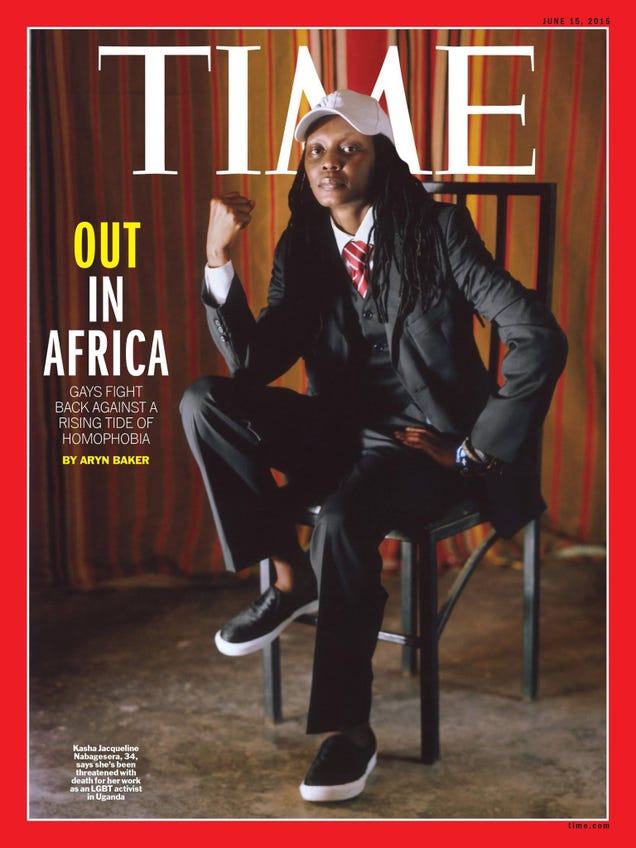 I live in Wellington, New Zealand, the most liberal city of a liberal country. A country where same-sex marriage is legal and where we have many gay members of parliament but I couldn't name most of them – not because they are closeted, but because their sexuality is seen as neither remarkable nor relevant to their jobs; a country where a woman who had been a sex worker became the world's first openly trans gender mayor and went on to be a member of parliament.
It's hard to remember that, until 1986, homosexual sex acts were illegal here. It's hard to comprehend that there are still 76 countries where same-sex sex acts are illegal and five where such acts are punishable by death. It's chilling to think that, in some countries, things are getting worse, not better, for LGBTQI people.
Robin Hammond, a human rights photojournalist (who happens to be my big brother) wants us to remember that rights, dignity and security for LGBTQI people are a global struggle. He wants those of us who are free to talk about and raise money for LGBTQI people's rights to care about and do something to help those who aren't.
On Friday, Robin, along with a team of volunteer activists, launched a new campaign: Where Love is Illegal. You might have seen it this week on the cover of Time Magazine.
Robin has spent time with LGBTQI people in Nigeria, Uganda, South Africa, Cameroon, Malaysia, Russia and Lebanon taking their portraits (often with the subjects in disguise for their own safety) and recording their stories. They are sad and beautiful. Many of them say they feel alone. Many of them have been made to feel that their gender identities or sexual orientations are sinful and that they are broken and weird. One of the the aims of Where Love is Illegal is to give a virtual megaphone to people who could never safely march with a real one.
Another aim of Where Love is Illegal is to provide concrete help to the on-the-ground, often clandestine, organisations that support LGBTQI people in these countries. Where Love is Illegalis part of Witness Change, an organisation my brother and other human rights activists founded to raise awareness and money for on-the-ground organisations working to promote human rights. Where Love is Illegal, for instance, is fundraising for (among other things) a Nigerian organisation called the Hope Alive Initiative, which needs money for a safe house, an office and condoms. The whole organisation has a budget of $25,000 a year – which shows you how far money can stretch for these small organisations.
Here's what you can do:
Look
Go see the portraits and read the stories on Where Love is Illegal
Talk – spread the word:
WHERE LOVE IS ILLEGAL
facebook www.facebook.com/WitnessChange.org
instagram @WhereLoveIsIllegal
twitter @love_is_illegal
WITNESSCHANGE
facebook www.facebook.com/WitnessChange.org
instagram @Witness_Change
twitter @_WitnessChange
Give
Donate at Witness Change
This in an interview my brother gave on Friday. I loved reading it. If you have any more questions for Robin, ask away and I'll pass them on.