My body pretty much does what it is supposed to do. It has lasted me 35 years with only a few significant interruptions in service and it has bounced back from periods of neglect and abuse with relative ease. It has gestated and ejected two children. It has ingested and excreted numerous substances, fair and foul. But I have been hiding the terrible truth about my body.
This is how the world sees my body: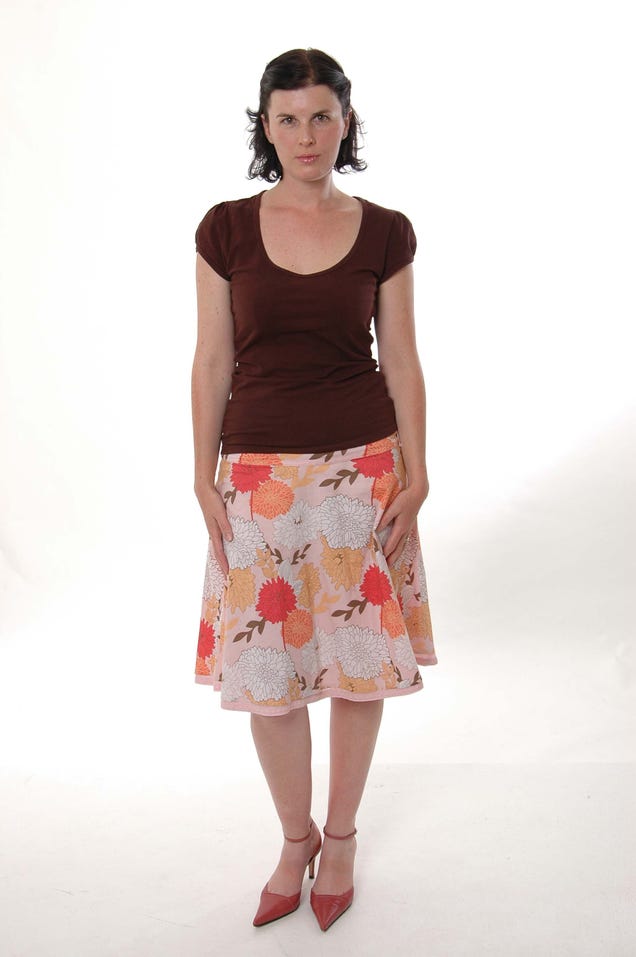 But it is a lie.
The terrible truth is that I am – wait for it…
… a human woman.
As a human woman I have some terrible secrets. And I am going to reveal them to you now.
I grow hair. I know. Hair. Some of it grows on areas other than my head. You would never know that terrible truth were I not telling you now, because if I were careless enough not to remove my body hair, I would cover any of my hairy parts with clothing. I would cover those parts even if that meant I was too hot or had to wear something I didn't like. It is a terrible secret, after all.
This is the terrible truth about what grows in my armpits.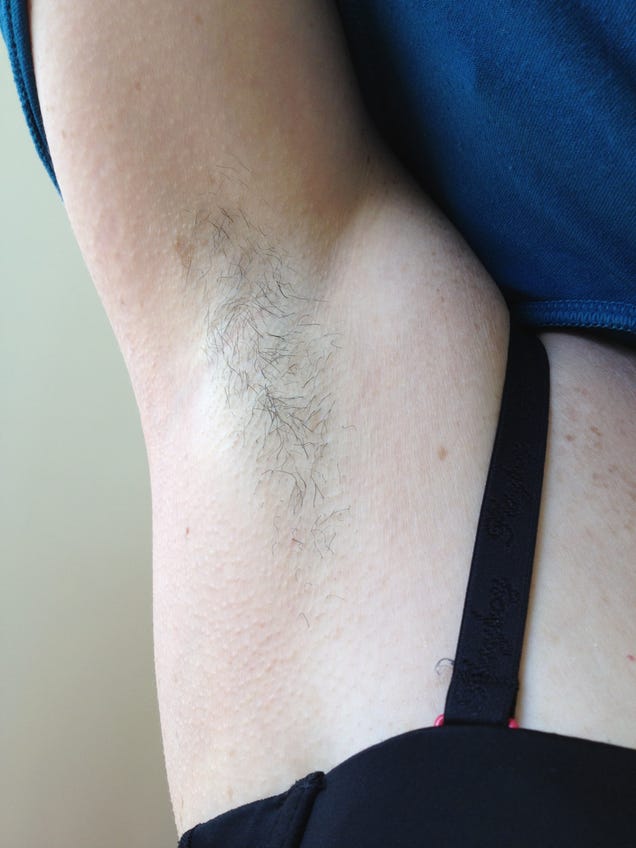 Shocking, isn't it?
This image is not doctored in any way. I believe other women also grow hair on their bodies, but I can't swear to it, because I have reason to believe that most of us are hiding the terrible truth about our hairy bodies.
I also grow hair on my head. And the terrible truth about my head hair is that some of it has lost some pigmentation as I have gotten older. See?
You would never know this terrible truth about my hair, because I have been hiding it from you. I never go long enough without dying my hair for the grey bits to be noticeable to the casual observer. If the casual observer saw – even once – that my hair is really grey, even if I subsequently dyed it, they would always know the terrible truth. I have to remain vigilant.
I believe my hair may be typical of a 35-year old woman, but I can't swear to it because I suspect other 35-year old women may be hiding the terrible truth about their bodies too.
I have another secret. This is the worst one of all. After gestating two humans inside my body, so that I looked like this: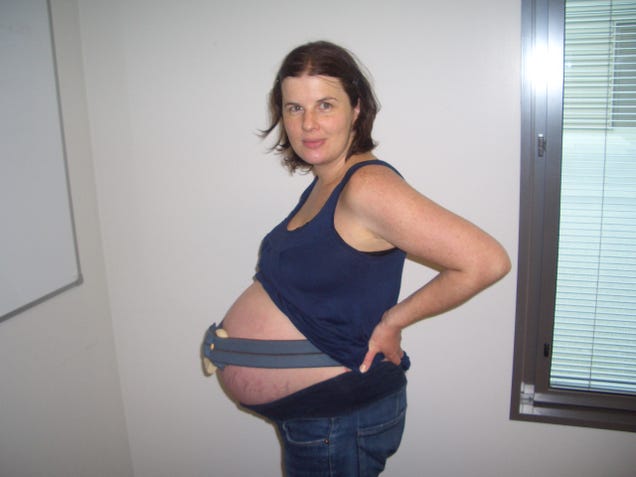 the outside of my body looks quite different from how it looked before. You would never know this because I dress very carefully to hide the terrible truth about my abdomen. In order to keep this terrible secret, I avoid, for instance, going to public swimming pools with my two little children, as much as we all might like me to.
This is the terrible truth about my abdomen.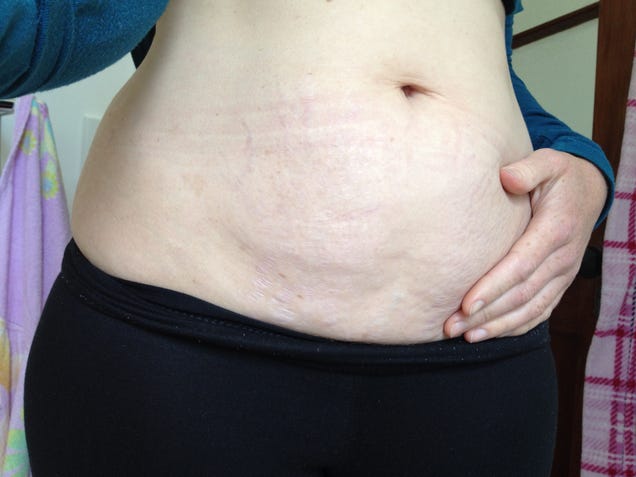 And this is the terrible truth about my thighs (note the lack of thigh gap. Nary a photon of daylight between them).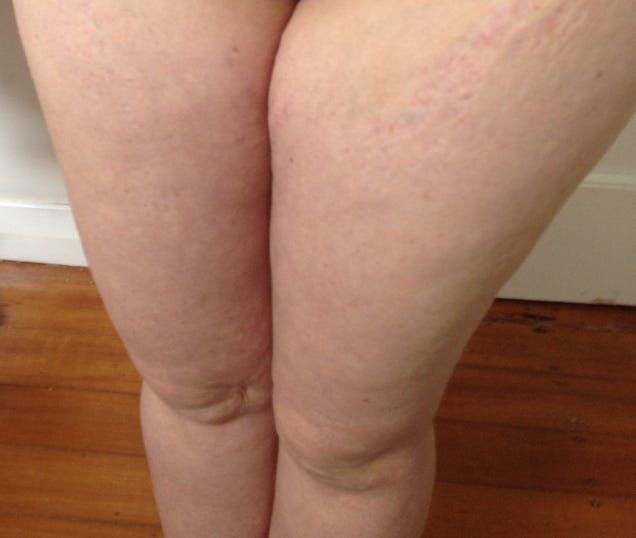 Those of you who are not human women may be reading this and thinking – whoa, that human woman must have real confidence problems. Maybe you are thinking that I should get some professional help. There are probably some delightful people out there who will tell me I should go a gym.
The terrible truth is that I am fairly sure I am more content with my body than the average human woman. This is not because I am better at hiding the ugly, old and damaged parts of my body than other women – in fact, for numerous and complicated reasons, the correlation between others' ratings of our beauty and our own confidence seems to be very weak.
There are many women far prettier than I who hate their bodies and work far harder to hide the terrible truth about their bodies than I do. There are also women whose bodies are far less "acceptable" than mine and have to do twice as much to be treated half as well as I am; women whose hair grows coarse and curly, not soft and straight, women who do not always "pass" as women, women who are not white, slim, able-bodied. Women who are not rich enough to afford hair dye, white teeth and nice clothes.
The terrible truth is that it is "normal" for women to hide the terrible truth about our bodies. When the relentless message from the world is that we are either fuckable or worthless, we know that the ugly, old, damaged parts of us had better never see the light of day.
Yes, I know some men have secrets about their bodies too. But the men who hide generally hide the unusual things about their bodies – maybe having a lot of breast tissue or an atypical number of testicles. Women are expected to hide the unusual things as well as the things that are true of every single human woman in the world but that are still somehow shameful secrets. It is bananas.
Because most of us are hiding the terrible truth about our bodies, pretty much the only ones of which we do get more than fleeting changing-room glances are those deemed aspirational enough to be associated with a brand. So we are all left with the impression that our stretch marks, sticky-out tummies, under-eye circles, asymmetrical breasts, thighs that rub against each other, upper lip hair… are shameful and weird. We want to apologise when we present our stinky, hair vulvas to the doctor for a cervical smear, convinced that ours are smellier, hairier, less symmetrical than the other 45 vulvas she has seen that week. Or, worse: we don't take our hairy, stinky vulvas to the doctor at all.
Well, the terrible truth about this human woman is out now. Some of it anyway. I'll keep my hairy, stinky vulva to myself if it's all the same to you.